ANGEL
Colette's sister, Camille's younger daughter.  The opposite of her passive sister, Angel is a take-charge young woman.   Tends to go for the "bad boy" types.  Has a penchant for the goth style, but that has been tempered since she moved to TEKville.  Less damaged by her upbringing than her older sister, she detests her mother and is in hiding from her after escaping her influence with her best friends London and Maeve.  Angel is a free-lance photographer.  She has come into a sum of money from her father so she is self-sufficient and doesn't require steady employment.
ARIEL
Ariel is the twin sister of the hapless Aria, whose leg was broken when Ranger brushed past her after spotting Etsuko for the first time.  Ariel has arrived in TEKville to wreak revenge upon Ranger for his callous treatment of her twin, who has not been seen again since the incident, sparking rumors that she may be in rehab.  Ariel is an accountant.
AYUMI
Ever since her night with Meagan after the bartender at the NY Bar spiked everyone's drinks, Ayumi has been man-hungry, trying to convince herself and everyone else that she isn't gay.  She chased Zac for a long time, but finally gave up due to his lack of interest.  She met Mark at the condo when he was dating Erin, and for a while that relationship seemed to work pretty well, but when she became possessive and began hinting at marriage, Mark began to back away.  She is one of those women who changes with each man she's with, becoming what she thinks he wants.  Upon discovering that Mark had been ordained, she started acting and dressing like a minister's wife.  When he left the wedding with someone else she completely came apart and did a 180 in her personal style.  Nicknamed "Yummy" by her friends, Ayumi is a news anchor for TEK Channel 5.
BARTENDER
No one knows his real name, but the grizzled-haired, smiling African American man is a long-time resident of TEKworld and is always seen in an immaculate white shirt and bow tie.  He is the bartender at the posh uptown bar seldom visited by TEKville denizens.
BLAINE
Blaine is a young man who occasionally DJs at the New York bar when Shepherds Pie isn't playing there.  He hasn't been seen much as of late, but always keeps his options open and accepts any gigs that come his way.
CAMILLE
Pretends that she has money to burn.  Was married to Colette's father -- a responsible, upstanding businessman -- but he divorced her and left her penniless after she was unfaithtful to him.  She then married Angel's father, with the same result.  She is a gold-digger who preys on older, wealthy men and has been a "kept woman" at several points during her life.  Was an alcoholic during Colette's teen years.  She's a stage mother, living vicariously through Colette.  Wants desperately for Colette to return to her modeling career in New York, mainly because she (Camille) is nearly destitute and needs the income.  She likes her boy toys, but they are only playthings.  She hates Diego because she doesn't think he's good enough for her daughter since he's Puerto Rican.  She has abandoned three daughters – one (Cece) was raised by Camille's sister Gloria, another (Harmony) was raised by Camille's mother as her own daughter, and the third (Justice) was dumped in a French orphanage after Camille was kicked out of the lavish apartment in which she was being "kept" by a high-ranking member of the French government.
CARLOS
Carlos appears from time to time in TEKville and wherever residents of TEKville travel.  We do not know what he does for a living or how he manages to show up out of the blue at the most convenient times to stir up trouble, but we do know his most prominent feature.  There are many in TEKville who suspect that he is a porn star, which seems an occupation for which he is very well suited.
CECE
Cece is another cousin, supposedly the daughter of Gloria (a sister of Camille's); however, in reality she is an illegitimate daughter of Camille who was taken in and raised by Gloria.  Cece is man-crazy and has self-image and self-worth issues, believing that she must have a boyfriend at all times in order to have value as a person.  At the reception following Colette and Diego's wedding, she was completely drunk and was last scene being taken home by Player; however, Player now seems completely uninterested in her.  One drunken night at the sushi bar, she attracted the attention (through flagrant exposure of her . . . um . . . charms) of young Randall, and became very possessive of him and very clingy.  Poor Randall went along with this docilely, as this was his first experience with a real woman.  Everyone made fun of the couple behind their backs, calling Randall "Cece's puppy".  More recently Cece has been seen keeping company with Darryl, Darius's brother.  Cece is a buyer for a popular womens' clothing store.
COCO
Like her sister Colleen, Coco is self-assured and self-aware.  She and Colleen look out after their less worldly cousin, Colette.  Coco is head chef at a high-end TEKville restaurant and stars in her own TV cooking show.  She and Colleen live in a bungalow on TEK Lane owned by their grandmother.  Friends Erin & Meagan used to share the bungalow but have taken an apartment downtown nearer the "action", and newfound cousin Jes and her friend Giselle have moved in.  The girls love to party.  Coco's original love interest was Darius, but at the reception following Colette & Diego's wedding he was distracted by Nadja, the new girl from Jamaica, and left with her instead of Coco.  Coco subsequently attempted to attract the attention of Darius's brother, Darryl, when he was new to TEKworld, but Darryl had been ensnared by Puerto Rican temptress Ines who is also staying at TEK House.  Coco assisted Darius in ridding himself of Nadja's voodoo-induced hold on him, and they have since been trying to re-establish their old relationship.
COLETTE
A former top model, she lived with her father for many years, leading the life of a jet-setter.  Her mother is not her favorite person, especially after she arrived in TEKville and tried to break up her marriage to Diego.  Tends to be passive in nature, letting life carry her along in its wake.  Sometimes makes poor decisions, but has a good heart.  Married Diego in June, 2008.  At the time of their marriage they already had a daughter, Margarita.  Since then Colette has given birth to Hope, fathered by a rapist while she had amnesia, and has adopted Diego's love child fathered with the temptress Ines.
COLLEEN
Alexia's daughter, Colette's cousin and Coco's sister.  Like her sister, Colleen is self-assured and self-aware.  She and Coco look out after their less worldly cousin, Colette.  Colleen plays the guitar and sings in a rock band called "Shepherds Pie", hence the wild hair color.  She attracted the attention of Peter when she first came to TEKworld and they became a couple, despite the fact that everyone had always assumed that Peter was gay.
CONNOR
Connor had been seen hanging around in various local TEKville establishments, but no one seemed to know anything about him for months other than the fact that he crashed Coco's Halloween party and threatened Camille with a gun, desperate to find "her".  After breaking into the bungalow one night, he revealed himself as Jessy's father. He is a blue-collar worker of some sort and is almost always seen wearing jeans, a blue shirt, tennis shoes and his signature brown leather jacket.
CURLY
Curly is an insurance salesman who almost always wears a tie.  He is easy-going and level-headed, a good balance for flighty Tee, who is his current love interest.  He is a good listener and has a good heart, hence is ability to deal with Tee's flightiness and alcohol problem.
DANI
New to TEKville as of July, 2009, Dani is an event planner.  As yet we don't know much else about her other than the fact that she arrived with her friends Jenna and Dayle and moved in temporarily with Jenna's twin Jerri, a long-time behind-the-scenes resident of TEKville.
DARIUS
Darius owns the New York Bar, where the gang likes to hang out.  He and Coco were previously a couple, but his attention was diverted to the new arrival from Jamaica at Colette & Diego's wedding, and they were intimate for quite some time afterwards.  She exerted some mysterious influence over him that he couldn't explain.  They had nothing in common, but all she had to do was look at him and he was helpless to resist doing her bidding.  He missed Coco but couldn't seem to break away from his new paramour until Coco assisted him in severing the tie.  Darius grew up on the streets, and in moments of stress his speech patterns revert back to his roots.
For some time after his arrival in TEKville, Darryl stayed at TEK House.  He arrived at the same time as the voluptuous Ines, a Puerto Rican beauty, and was instantly ensnared by her.  Ines has a fiery latin temper, and while he was very much attracted to Coco, he feared the wrath of Ines if he should leave her.  In later months Ines disappeared from TEKville, so Darryl is currently single.  He was seen leaving Colette & Diego's barbecue with the hapless Cece.  He is Darius's brother, and they share the same upbringing.  He is used to women falling all over him.  He is a part-time cameraman for TEK Channel 5, but as yet he doesn't have a full-time job in TEKville.  He is hoping that Darius will help him out in that regard.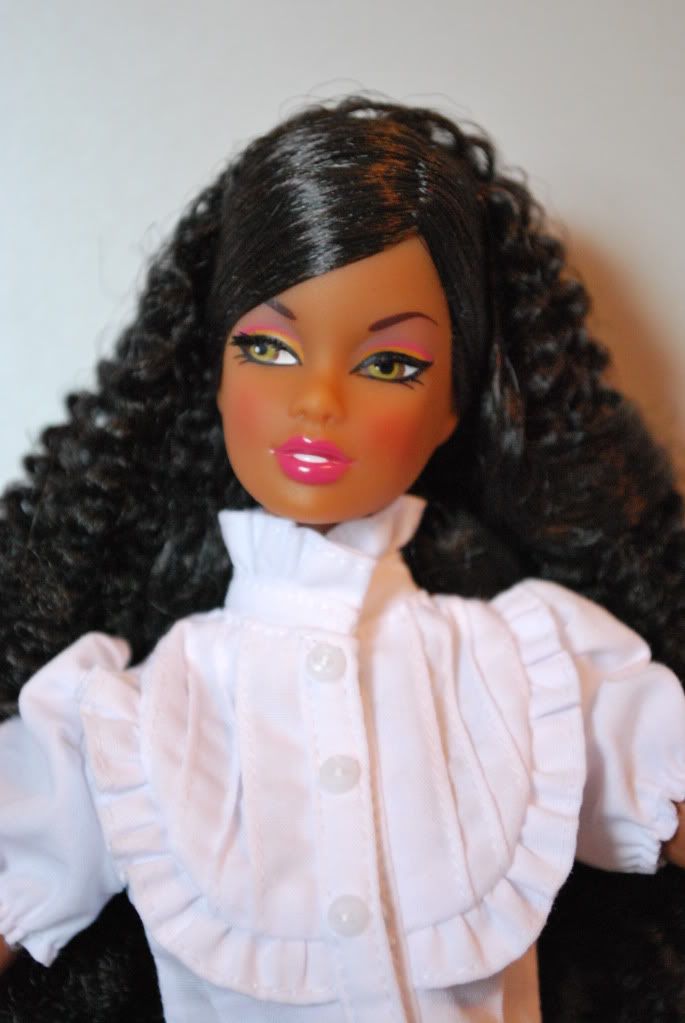 DAYLE
New to TEKville as of July, 2009, Dayle is a dog groomer and trainer who hopes to open her own business.  As yet we don't know much else about her other than the fact that she arrived with her friends Jenna and Dani and moved in temporarily with Jenna's twin Jerri, a long-time behind-the-scenes resident of TEKville.
DIEGO
Originally from Puerto Rico.  Mother's name is Margarita, after whom he named his firstborn daughter.  Appears to have plenty of money, but what he does for a living is a mystery.  It is rumored that he owns several night clubs in San Juan.  Diego speaks with a Puerto Rican accent.  Dotes on his wife Colette and their daughters, but his latin libido often gets him into trouble.
DIEGO'S MOTHER
Diego's mother is named Margarita, and Diego's firstborn daughter is named after her.  She lives in Puerto Rico.
DIVA
Diva is a 1920's style jazz singer who occasionally entertains at the NY when Shepherds Pie isn't playing.
DR. KEN
Dr. Ken is TEKville's primary physician.  He took care of Colette when she was in the hospital with a concussion and amnesia and delivers all of the TEKville babies . . . except those that are delivered at home.
EDITH
Not seen much around TEKville at the time of this writing, Eden is new in town as of summer 2009.  Not much is known about her yet other than the fact that she is a secretary at TEK University.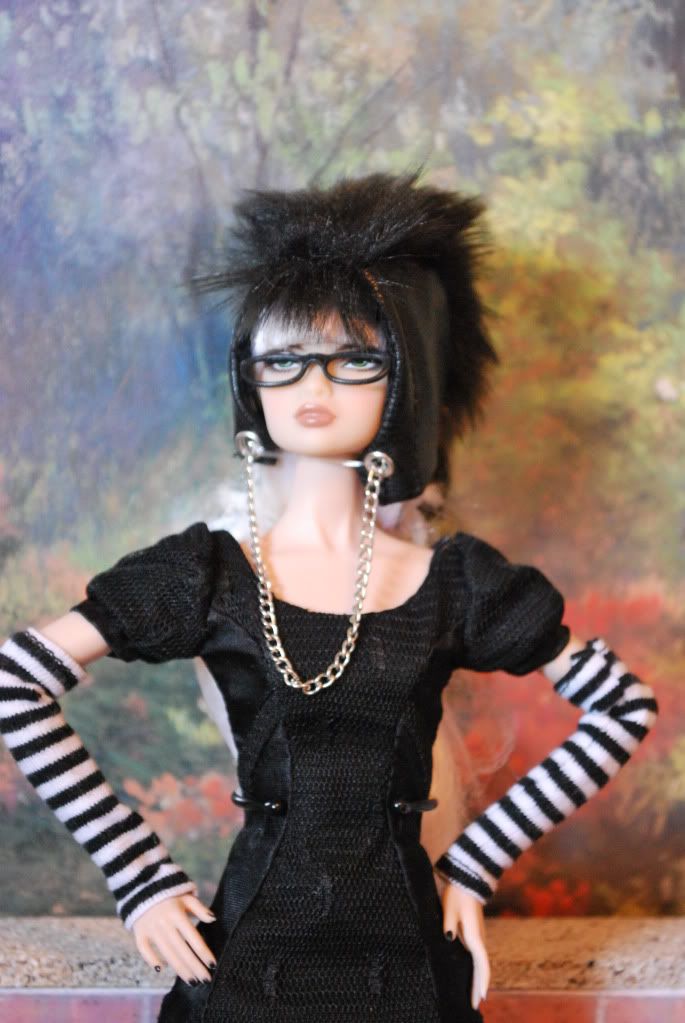 ERIKA
Erika has also not yet been seen around TEKville.  She also arrived in the summer of 2009.  All that is known about her at the time of this writing is that she is a psychologist.
ERIN
Formerly lived with her sister Meagan and her friends Coco & Colleen in the rented bungalow on TEK Lane, but she and Meagan have rented a loft apartment downtown to live nearer to the "action".  Had a one night stand with Kendall at the NY Bar the night the bartender spiked everyone's drink, but has been trying to avoid him ever since.  Kendall, however, wouldn't let it go and had been all but stalking her until he finally took up with realtor Nikki.  Erin is an elementary schoolteacher.  Set up her sister with newcomer Sera at the Halloween party.  She and Meagan are major party girls.  She does not have a steady love interest.
ETSUKO
"Little Flower" is young, innocent and impressionable.  She moved to TEKworld from Colorado, where she has Japanese roots.  She speaks with an accent.  She was swept off her feet by Ranger as soon as she arrived, and trusts him implicitly.  Etsuko comes from a very traditional Japanese family and honors her parents.  She works as a server at the sushi bar.
EUGENIA
Eugenia is the sister of Camille, Alexia, Natalia, and Gloria.  Eugenia is popular with her nieces, the St. Clair girls, because she is level-headed, sensible and caring.  If she has any children, we have not met them yet.  Like most of the St. Clair women she seems to have no visible means of support.  She spends most of her time in the TEK House living room with her friends Veronica, Agnes, Natalie and Marti.
FRANCISCO
Francisco is the cousin of Diego and shares his Puerto Rican upbringing.  He and Diego are rumored to be in business together in their home country, which seems logical to the residents of TEKville since neither of them seems to have much means of gainful employment locally.  Francisco first appeared on the scene at Coco's Halloween party, where he left with Ayumi, but he has admired the lovely Rachel ever since his arrival and has looked out for her from behind the scenes.  He saved Rachel from a fate worse than death when he killed the vampire Lukas, who was intent upon sealing her to him for eternity. 
FRANK
Frank is a security guard who came to Coco's Halloween party dressed as Frankenstein and thwarted an attempt by Connor to intimidate Camille into providing him with some information.
GABRIELLE
Another of the summer 2009 group of newcomers, Gabrielle is the sister of Giselle, although at the time of this writing Giselle does not yet know that Gabrielle has arrived in TEKville, nor does she know that she even has a sister.  Gabrielle is the offspring of a high-ranking German politician and a French woman.  She has a small amount of medical training, enabling her to seek employment as a Patient Care Assistant. 
GANNON
Gannon first appeared in TEKville with Jes, the most recent of the St. Clair girls to make an appearance.  Gannon is a private investigator who unearthed the information that identified Jessy's birth mother and brought Jes to TEKville in search of revenge.  Gannon and Jes were a couple until rocker Thane showed up in town.  At that point Jes sent for her friend Giselle and introduced her to Gannon, knowing that they would hit it off immediately.  They did, and have been a couple ever since; however, Gannon is disturbed by Giselle's insistence on courting danger in relation to their sex life.
GISELLE
Giselle is Jessy's foster sister, having grown up in the same home.  Like Jes, she was sexually abused by their foster father.  He abducted both girls when they were young and lived on the run with them for years, completely dominating them.  There are hints that something dire happened to the foster father, possibly at Giselle's and/or Jessy's hands.  Both are lying low in the small community of TEKville.  Jes invited Giselle to visit her there with the express purpose of introducing her to Gannon, her friend and lover, knowing that the two would hit it off immediately.  This freed Jes to pursue a relationship with newcomer Thane.  Giselle does not seem to be gainfully employed.
HARLEY
Harley is a good ol' boy.  Nobody remembers his real name, as the residents of TEKville have called him "Harley" for as long as anyone remembers, because of the motorcycle he rides.  He has no real ambition.  He is a construction worker in Ranger's construction company and spends a lot of time at the NY Bar and the local pool hall, sucking down beer.  At one time he was linked to Rachel, but that relationship didn't work out because they came from such different walks of life.  He still cares about Rachel, however, and keeps an eye on her.
HARMONY
Harmony believed that she was a younger sister of Camille, barely older than her nieces; however, she is actually another illegitimate daughter of Camille's, raised by her grandmother as her own child.  Her sense of self-worth is also all tied up with having a man in her life.  Her current love interest is Rob.  As the baby of her family, she has always been spoiled and has a sense of entitlement.  She idolizes her aunt Camille.  Harmony is a paralegal for a sleezy lawyer. 
HELEN
A barfly at the posh uptown bar, Helen is rarely seen anywhere else in TEKville.  She hangs out with her friends Jennifer and Pinky.
HOPE
Hope is Colette's toddler daughter, sired by the man who attacked her while she had amnesia.  Hope is being raised as Diego's daughter even though he knows the truth of her parentage.  The rapist has since been revealed as Camille's ex-lover, father of Cece and Harmony.
INES
Ines is a fiery Latina who is fiercely possessive and jealous.  She and Diego were childhood friends, and she has always loved him.  Ines (pronounced ee-NESS) latched onto Darryl when they both arrived in TEKworld at the same time and threatened him with dire consequences if he looked at another woman, however, more recently she tried desperately to hook up with Diego, going so far as to bear his bastard child.  Ines works nights at a high end mens' club in Puerto Rico (owned by Diego and his cousin Francisco) as an entertainer but seems not to be gainfully employed whenever she's in TEKville.
ISHA
Isha is a prostitute who currently occupies the gold bedroom in TEK House.  TEK House isn't technically a brothel, but the residents of TEKville know that whenever they need to blow off steam, there will always be a willing partner in the gold bedroom.
JAMES
James is the father of at least two of Camille's abandoned daughters – Cece and Harmony.   No one but he and Colette are aware that he is also the father of her daughter Hope, as a result of James' rape while Colette was still suffering from amnesia.  He keeps a low profile in TEKville.
JENNA
New to TEKville as of July, 2009, Jenna hopes to get a job waitressing at the NY.  As yet we don't know much else about her other than the fact that she arrived with her friends Dayle and Dani and moved in temporarily with her twin Jerri, a long-time behind-the-scenes resident of TEKville.
JENNIFER
Jennifer is an exotic beauty who hangs out at the posh uptown bar and has not yet interacted with any of the other TEKvillians other than those who also frequent that bar.
JERRI
A relatively long-time resident of TEKville, Jerri is most often seen on the fringes of the group that hangs out at TEK Park which includes Spencer, Tee, Keeli and Etsuko and their love interests.  Jerri dated Curly briefly before he and Tee became a couple.  Jerri is a sales clerk at a TEKville boutique called "The Closet".
JES
Jes arrived on the scene unexpectedly in October 2008.  She was a mystery to everyone.  She looks exactly like the St. Clair girls, but none of them knew who she was.  She arrived with Gannon, her private investigator and lover, who originally unearthed information indicating that she was the illegitimate daughter of Camille, fathered by a stranger in one of her drunken stupors after Colette's father divorced her and given up for adoption as an infant.  However, later information proved that she is, in fact, the daughter of Camille's sister Natalia (Alexia's "evil twin"), who put Camille's name rather than her own on Jessy's birth certificate.  Jes spent years tracking down her birth mother and came to TEKville determined to exact her revenge from the woman who abandoned her.  She grew up in a foster home with her best friend and "sister", Giselle.  They were sexually abused by their foster father, who completely dominated them until they escaped.   There are hints that something dire happened to the foster father, possibly at Giselle's and/or Jessy's hands.  Both are lying low in the small community of TEKville.  We don't know what Jes does for a living, but there are hints that she may have been a prostitute "in the city" after escaping from the foster father.
JETT
Jett is from Colorado, where he met Angel (who was visiting there after going to Utah with the humans), Jett is completely enamored of Angel and is willing to try anything if it allows him to spend time alone with her.  Despite his origin, he is not an outdoorsy guy.  Jett is an architect.
JOE
Joe is a security guard who occasionally shows up at TEKville functions at which security is required.  He does not otherwise interact with the other denizens of TEKville.
JUSTICE
Justice is one of the abandoned daughters of Camille.  She was dumped in a French orphanage as an infant when Camille was thrown out of the lavish apartments in which she was being "kept" by a high-ranking member of the French government after he found out she was pregnant.  Justice herself became a much-sought-after and very highly paid courtesan after leaving the orphanage and is extremely skilled in the art of love.  She hired a private detective with the money she made in her chosen 'career' to track down the truth of her background.  That P.I., Jacques, crossed paths with Gannon, Jessy's friend and private investigator, in Paris, as they were working similar cases.  Justice came to TEKville looking for information and revenge.  Her first act upon her arrival was to seduce Player away from her birth mother, Camille.  Justice's plan is to make Camille's life a living hell for what she put her through.
KEELI
Keeli is a spirited young blonde with lovely violet eyes.  She has been searching for a suitable male companion ever since her arrival in TEKville but until recently her name hadn't been linked permanently with anyone's.  She and Zac are good friends, and he escorted her to Coco's Halloween Party.  She has high hopes for a relationship with author Matt, to whom she was introduced by her friend Zac.  Keeli is the receptionist at Ranger's construction company and is good friends with Etsuko.
KENDALL
Kendall is Harley's brother.   He used to be the bartender at the NY Bar, but Darius fired him after the incident in which someone spiked everyone's drink, thinking it was Kendall.  After the one-night stand he had that night with Erin in the bar, he stalked her like a lost puppy.  At first she found it annoying, but eventually came to find it oddly comforting.  After the Halloween party Kendall left with Nikki, the TEK Realty agent who almost sold Colette & Diego's condo out from under them while they were on their honeymoon.  Kendall is job hunting, hence the perpetual white shirt and wool pants.  Finally convinced of his innocence in the drink-spiking incident, Darius occasionally hires him as a fill-in bartender.
KIKI
Kiki is the local florist and is most often scene in the company of Trujillo, hanging out at the diner.
LONDON
London and Maeve came to TEKville with Angel, Colette's sister, who is hiding out from her mother, Camille.  London is an artist.  Her name hasn't been linked with anyone's in TEKville yet, but she did leave the Halloween party with Mark, the guy that her older sister Ayumi has her cap set for, and has been secretly dating him ever since, unbeknownst to her sister.  London and Maeve are party girls and spend a lot of time at the NY Bar.
LUKA
Luka is a descendant of the vampire, Lukas, but is as yet unaware of his heritage.  Luka is a member of the Croatian mafia.  Newly arrived in TEKville in summer 2009, he was chosen to accompany Poppy on a trip to Glacier National Park with the humans.  He found her attractive but was disconcerted at being paired with her for such an extended trip without at least getting to know her first.  Since, he has entered into a relationship with Gabrielle, a woman whom he was originally contracted to assassinate.
LUKAS
Lukas was -- unbeknownst to the rest of the denizens of TEKville – a vampire.  He spied Rachel's car broken down in the cemetery that she and Harley used to ride through on his bike, and immediately focused on her as not only his next victim, but the woman with whom he wanted to spend eternity.  He was able to spend one day per year in the sun, and dedicated the day of Colette and Diego's wedding to wooing Rachel on her own turf.  She was helplessly drawn to him, but just as he was about to taste her blood for the first time he accidentally put his hand on the bible Mark had left lying on the brick wall in the garden and injured himself severely.  He resumed plotting how to get Rachel alone, on HIS turf, and without the necklace that kept him from executing his plan.  Lukas was eventually killed by Francisco, who drove a stake through his heart, thus saving the lovely Rachel from a fate worse than death.
LUNA
Another new arrival in the population boom of summer 2009, Luna is a mystery.  She is a high fashion model and is frequently seen in the company of designer Zac, whose muse she apparently is.  However, even when with Zac her eyes seldom stray from her fixation on Ranger.
LYNN
Lynn arrived with Luna and is her personal secretary.  They apparently had some sort of a connection before their move to TEKville.  Not much is known about Lynn at the time of this writing.
MAEVE
Maeve and London came to TEKville with Angel, Colette's sister, who is hiding out from her mother, Camille.  Maeve is a Radiation Therapist/medical technologist/radiological technologist who runs a machine that treats cancer patients.  Her name hasn't been linked with anyone's in TEKville yet, but she did have a secret assignation at the Halloween party with Player, who was at that time supposedly linked with Camille.  London and Maeve are party girls and spend a lot of time at the NY Bar.  Maeve is of Scottish descent but was born in this country and does not have an accent.  She is a cousin of Erin & Meagan and of Rachel.
MAILE
Pronounced "my-lee", Maile is from Hawaii and has been known to lapse into pidgin, officially called "Hawaiian Creole English".  Maile is a computer technician.  Attracted immediately to Rob upon her arrival in TEKville, she is now being courted by a Japanese Hawaiian named Yutaka, the son of the plantation owner who tried to attack her in Hawaii. 
MARGARITA
Margarita is the first born child of Colette and Diego and the only child they have together.  She spent a great deal of time with her grandmother, whose namesake she is, in Puerto Rico during the months in which Colette suffered from amnesia.  She loves animals, especially cats and dogs.
MARK
Mark is Peter's brother who traveled abroad for years and only just arrived in TEKworld a couple of years ago.  At some point in his travels he was ordained as a minister, so he was asked to perform Colette and Diego's wedding ceremony.  He dated Erin briefly before becoming an "item" with Ayumi.  He likes Ayumi, but her single-minded possessiveness scares him and he has been trying to put some distance between them.  He is definitely not ready to settle down and is open to new relationships.  He left Coco's Halloween party with Ayumi's sister, London, and has been secretly seeing her ever since.   Mark has had many jobs – a guide for big game hunters in Africa, museum curator in France, treasure hunter in the Caribbean – and is thinking of opening an archeological antiquities business in TEKville.
MATT
A long-time resident of TEKville, Matt spent a lot of time in the Jungle Room at TEK Hotel, until recently courting an elegant woman who also frequents that bar.  Matt was approached by Zac at the gym, but when he made it clear to Zac what team he plays for, Zac introduced him to his friend Keeli.  Matt is a writer who doesn't keep regular hours.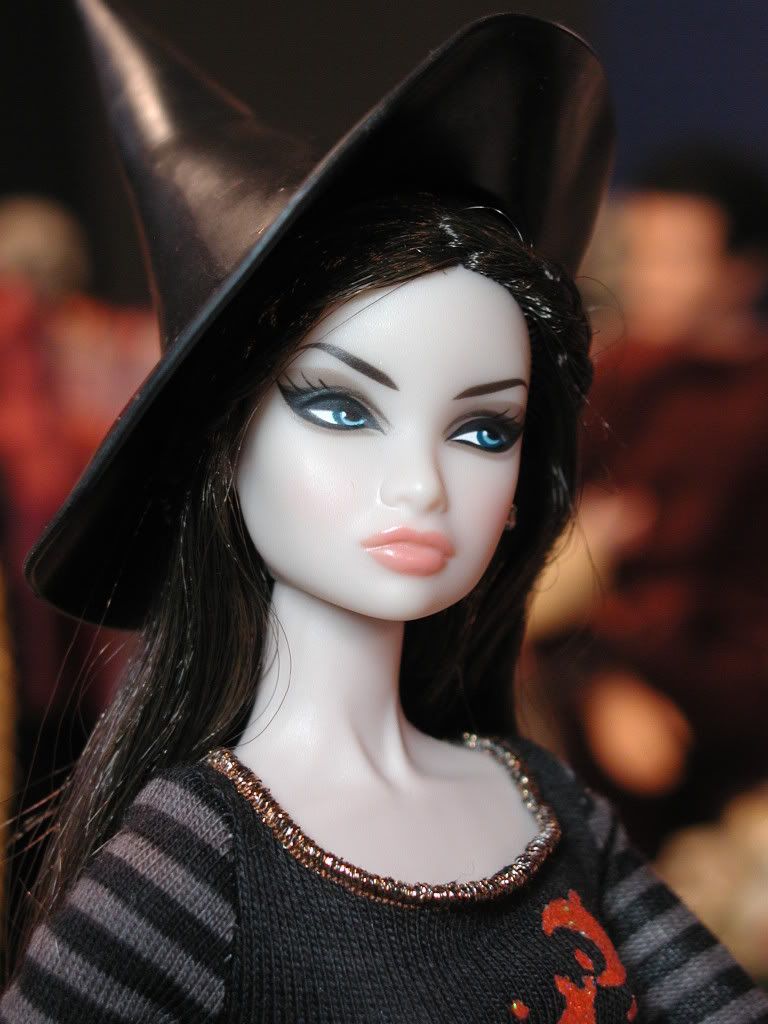 MEAGAN
Lives with her sister Erin in a loft apartment downtown, near the "action".  Had a brief lesbian encounter with Ayumi the night the bartender spiked everyone's drinks and has wondered ever since whether she might actually be gay.  At Coco's Halloween party she was introduced to beautiful lesbian Sera, and they've been keeping company ever since.  Has flirted with several men, but hasn't developed a serious relationship with any of them.  Works at a Day Care facility.  She and Erin are major party girls.
MORGAN
Morgan is a recent graduate from Edinburgh University and is the daughter of a Scottish clan chief, Duncan Campbell.  She speaks with a heavy Scottish accent .  She escaped from the men her father assigned to guard her and traveled from her homeland to the tiny burg of TEKville in search of Thane, the love of her live who was banished from Scotland by her father.
MR. & MRS. ROBERTS
Long-standing residents of TEKville, Mr. & Mrs. Roberts serve as surrogate parents to many of the younger residents, particularly Colette.  Mrs. Roberts taught Colette how to cook and has been a friend to her in times of need.  They also take care of Margarita on a regular basis whenever Colette has to be away from home.  Mr. Roberts walked Colette down the aisle when she married Diego, and Mrs. Roberts stood up with her.  The Roberts' are a friendly, open, caring couple who collect lost souls and nurture them.
NADJA
Nadja arrived in TEKworld shortly before the big wedding, and at the reception she set her sights on Darius.  She is originally from Jamaica, and unbeknownst to any of the residents of TEKworld, she practices voodoo.   This accounts for the mysterious hold she had on Darius, who missed his former love interest, Coco.  Nadja is a young woman of few words, but had Darius completely wrapped around her little finger.  We don't know what she does for a living but it is suspected that she sells voodoo-related items on the internet.
NATALIA
Natalia is the secret mother of Jes, a child she gave up for adoption and then used her sister Camille's name instead of her own on the birth certificate.  Natalia is Alexia's "evil twin".  Natalia is a scam artist, an embezzler, and possibly much worse.  She has been known to scam older, wealthy men into marrying her without a pre-nup, but somehow the men never seem to live very long afterwards.  She always stays one step ahead of the law, and of her sister Alexia, who has been chasing her all over Europe, cleaning up the carnage she has left in her wake.
NIKKI
Nikki is a real estate agent with TEK Realty.  Through no fault of her own she very nearly sold Colette & Diego's condo out from under them due to a plot of Camille's while they were honeymooning in Jamaica.  They did not hold a grudge once the real culprit was identified, and Nikki became a friend.  She has attended a couple of TEKville parties and left the Halloween party in the company of Erin's "stalker", Kendall, with whom she has been linked ever since.
PETER
Peter is a good friend to everyone, particularly the St. Clair girls.  He is the one to whom they go for advice.  He has always genuinely appreciated women, but until Colleen arrived in TEKworld everyone – including his brother Mark – assumed that he was gay.  He and Colleen had a wild fling at the beginning of their relationship, but Colleen cooled off considerably after Zac began stalking Peter.  She had trouble believing his protestations that that part of his life was over for good, but he finally convinced her to give him another chance, and they are now a couple again.  Peter is very observant and is always the first to notice when someone is troubled or in trouble.  He is an interior decorator with his own successful business.
PIERCE
Pierce is a high-roller who hangs out at the posh uptown bar.  Little else is known of him other than the fact that he prefers his martinis shaken, not stirred.
PINKY
An elegant and sophisticated lady despite her pixie haircut, Pinky is seldom seen outside of the posh uptown bar where she hangs out with her friends Jennifer and Helen.
PLAYER
Comes from old money.  Doesn't work.  Owns a BMW, thinks he's God's gift to women.  Lives in a mansion on a hill.  Likes to show off and be the center of attention, hence the hakama he wore to Colette & Diego's wedding.  There he took advantage of drunken Cece, but likes to play the field and was rarely seen with the same woman twice, leaving a trail of broken hearts behind him.  Was frequently seen keeping company with Camille, but at the Halloween party he had a secret rendezvous with Maeve, and afterwards was snared by Justice.  Since her arrival she has been living with him in the mansion and they have not been seen often in public.
POPPY
Last of the summer 2009 arrivals, Poppy and her sisters haven't been introduced into TEKville society as yet.  Poppy is a social worker and was chosen to accompany the humans on a trip to Glacier National Park, along with fellow newcomer Luka.  Poppy was not pleased at being paired off without having a chance to check out the available crop of men, especially since Luka looks so mean, and hasn't had anything to do with him since their return.
POLLY
Poppy's twin, Polly is a graphic designer.  Not much is known of her yet, but she is annoyed that Poppy was chosen for the Glacier trip and not her.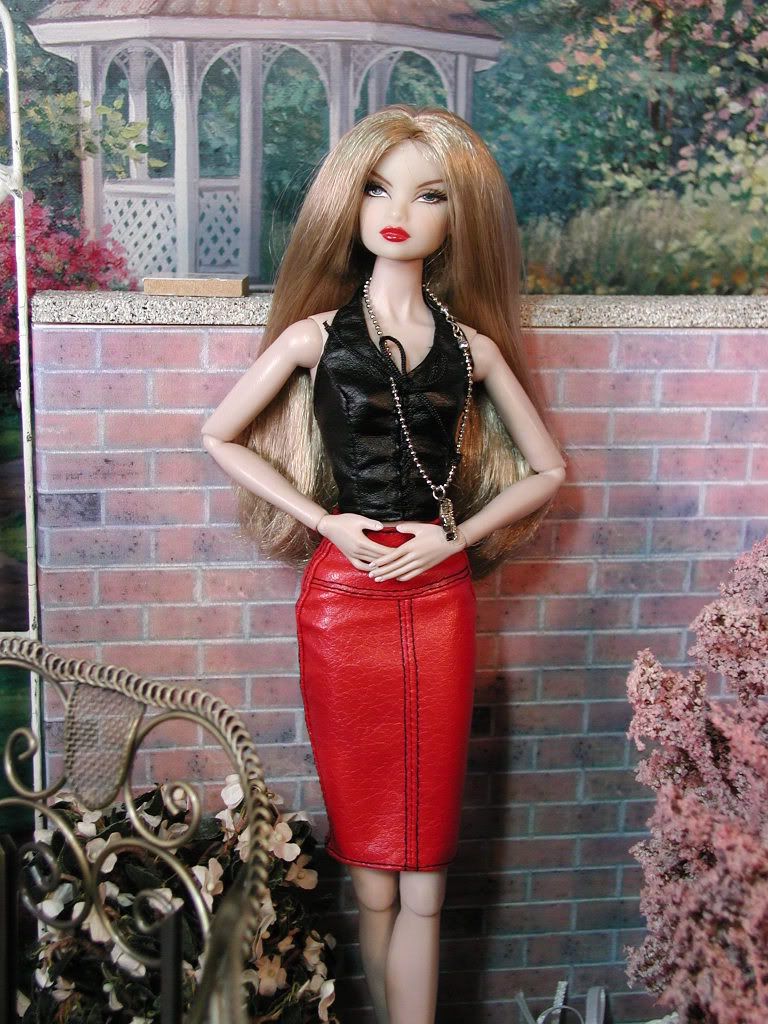 RACHEL
Rachel is Erin's & Meagan's cousin.  She is somewhat of a loner and doesn't hang around with the rest of the gang as much as the rest of them do.  She is an actress, cultured and beautiful, but appears to have a penchant for "bad boy" types.  She and Harley were a couple for a long time, until the arrival of Lukas on the scene.  She was inexplicably drawn to Lukas, almost like a compulsion.  She couldn't explain it, but when he looked at her all independent thought seemed to leave her and she felt almost like she was in a trance.  She was unaware that Lukas was a vampire who almost bit her neck at the reception after the big wedding, but when he accidentally put his hand on Mark's bible resting on top of the brick wall, the severe burns he received dampened his ardor.  After the wedding reception, Rachel and Lukas were only seen together at night.  Lukas very nearly got his wish and sealed the lovely Rachel to him for eternity on two different occasions but was finally thwarted by Francisco, Diego's cousin, who left the Halloween party with Ayumi but has been interested in Rachel since he first saw her.  Francisco killed Lukas by driving a stake into his heart, saving Rachel.
RANDALL
Randall is young and unworldly, and his attention was caught one night at the sushi bar by a drunken Cece, flagrantly displaying her . . . er . . . charms.  He was captivated by this "older woman" and was her boy toy for quite some time afterwards.  Cece kept a tight leash on Randall, afraid that he would stray if given the chance.  He stood her up at Colette & Diego's barbecue, and a heart-broken Cece left with Darryl.  Randall is a skateboarder who works part-time in a music store.
RANGER
Ah, Ranger.  Ranger is a muscular man who suffers from a complex about his height and refuses to date women taller than he is.  He played the field extensively in the past, but after interviewing prospects, settled on Aria as his main love interest.  That was until he saw Etsuko.  He brushed past Aria in the sushi bar and completely ignored the fact that she broke her leg as a result, and has been totally focused on Etsuko ever since.  He immediately set out to get her drunk and into his bed – his modus operandi -- but had an unexpected change of heart and refrained from being controlled by his hormones for once, putting her gently to bed, still clothed, and not joining her there.  They have been a couple ever since.  Ranger is completely besotted.  He owns his own construction company and has a truck that we've never seen.  He has a favorite place in the mountains where he likes to take his women, but as yet has not taken Etsuko there.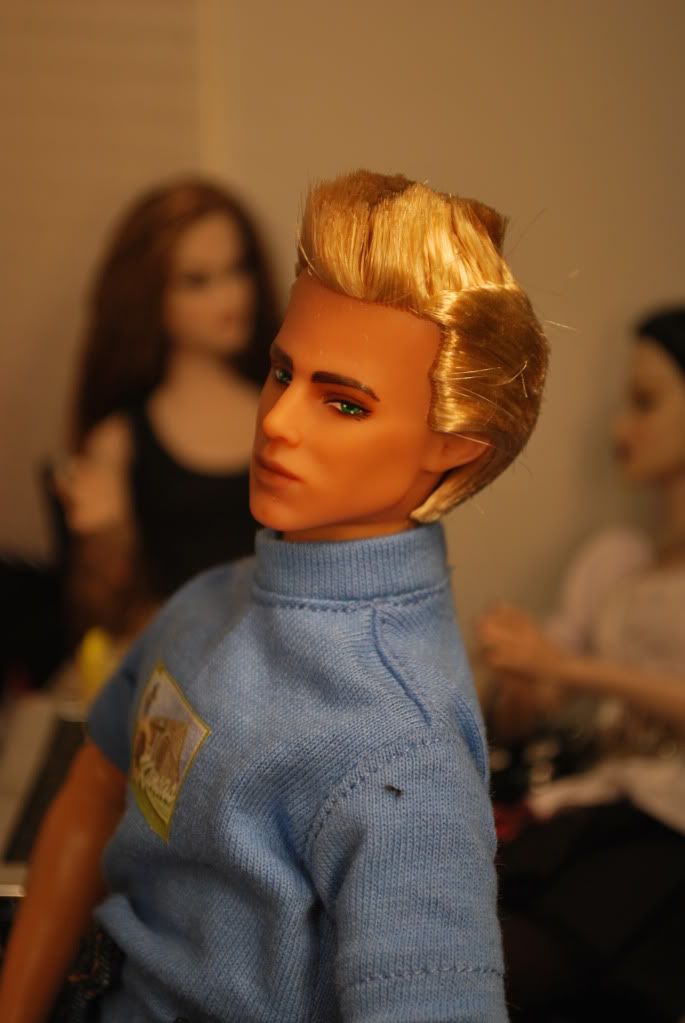 ROB
On Rob's first night out after his arrival in TEKworld, he hit on Harmony in the NY Bar, and they have been a couple ever since.  Rob is earnest and hard-working.  He has a job working for Ranger's construction company and hopes to become a job foreman soon.  He is used to living with women and knows how to treat them and what makes them tick.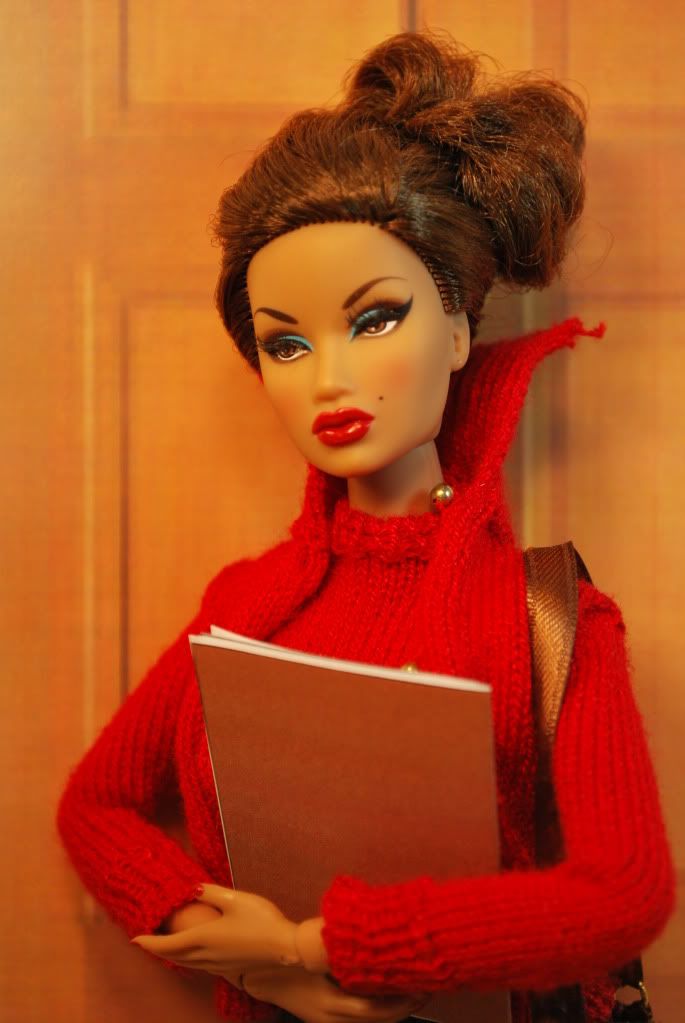 SERA
Sera teaches at the same school with Erin.  Erin brought her to the Halloween party to introduce her to her sister Meagan, correctly assuming that they would hit it off.  Sera is a lesbian, and Meagan appears to be currently playing for that team as well.  Sera is cautious and unwilling to flaunt their relationship in public.
SPENCER
Spencer and Stephen have been an item ever since she arrived in TEKville, as Stephen was the first to welcome her.  At first Stephen was very respectful, but now he seems to have his hand up her skirt every chance he gets.  Spencer started out her stay in TEKville as an innocent, but has grown much more worldly over the months since she arrived.  She and Tee are close friends, and they hang out in the same crowd as Etsuko and Keeli, often at TEK Park.  Spencer is a waitress in the local diner.
STEPHEN
Stephen is a long-term resident of TEKville.  He is the branch manager of the local branch of First TEK Bank.  He was immediately drawn to Spencer when she arrived and was the first to welcome her.  They have been a couple ever since her arrival.  At first Stephen was very respectful, but his libido has gotten in the way of their relationship on several occasions when his PDA has gotten out of hand.  Spencer is getting fed up with having to fend off his public advances.
SUSIE
Susie is the Roberts' granddaughter and hangs out in the basement apartment at TEK House with the older girls in their perpetual slumber party.
TAKEO
Part of the summer 2009 influx of new residents, Takeo is a hotel manager from Japan.  He came to this country seeking his betrothed, Etsuko, with whom he has been friends since childhood. 
It was an arranged marriage.  Etsuko seduced Ranger in an attempt to avoid the marriage with Takeo.  Takeo admitted that he never really wanted to marry her anyway, and decided to remain in TEK-ville to avoid repercussions in Japan.   He is now the manager of TEK Hotel.
TANK
Tank owns a security company and provides security for TEKville events whenever it is required.  He also moonlights as the bartender at the TEKville pool hall and occasionally at the NY, although Darius doesn't trust him after the incident in which everyones' drinks were spiked.
TANNER
Another of the summer 2009 newcomers to TEKville, Tanner is an auto mechanic.   She knows quite a bit about cars and is often seen hanging out with the guys in the garage.
TEE
Tee is a man-hungry blonde who may just have a drinking problem.  She tried her womanly wiles on several different men early in her tenure in TEKville but with very little success until she hooked up with patient, good-natured Curly.  She and Spencer arrived in TEKville fairly close together and have been friends ever since.  Tee is in yearbook sales.  She is known for being a party girl, hence her nickname.  ("Tee" is short for the "T" in "Wild Thing").
THANE
Thane is the bass guitar player in Colleen's band, "Shepherds Pie".  He is Scottish and speaks with a voice that is a combination of Liam Neeson and Desmond Hume, the character on "Lost".  He grew up near Edinburgh.  He was banished from Scotland by his clan chief, Duncan Campbell, after being caught inflagrante with Duncan's beloved only daughter, Morgan.  Morgan escaped from Scotland to find him and they resumed their relationship while Thane's previous love interest, Jes, was on an extended trip with her newfound father.
"THE BABY"
The baby is the child of Diego and Ines, adopted by Colette and raised as her own.  At the time of this writing the baby's name has not been mentioned.
TJ
Part of the summer 2009 population explosion, TJ works in a Hallmark store.  Little else is known of her at the time of this writing.
TRUJILLO
Trujillo, aka "True", is most often scene hanging out with Kiki at the local diner.  True is a security specialist.